OH EM EFF GEE.
I was searching YouTube for videos from last night's concert, and I found this awesome gem!
At 0:28, you can see me and my sister: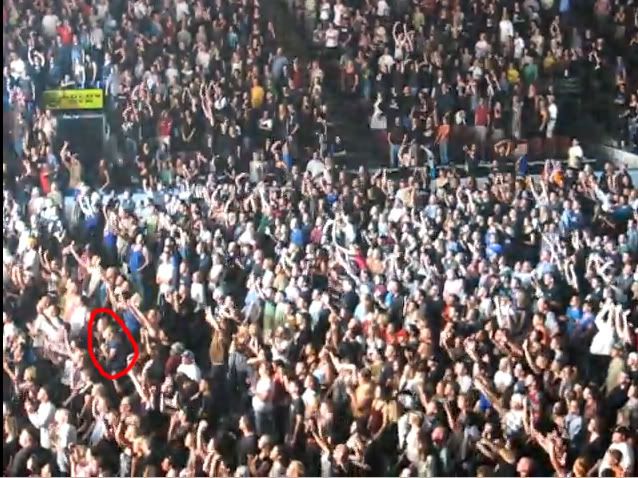 I'm in the blue shirt, my sister has the orange hair next to me.
THIS IS THE MOST BADASS THING EVER.
Current Mood:

giddy